Have you heard a lot about Eastern Partnership Project recently from AEGEE people? For sure, you have! And now it's high time to introduce the people without whom it could not be started and exist till now and moreover progress much for future events and actions! Get to know the people who are doing their best on the most professional level to make Eastern Partnership Project one of the most outstanding projects in the history of AEGEE. Meet the EaP Project Main Team!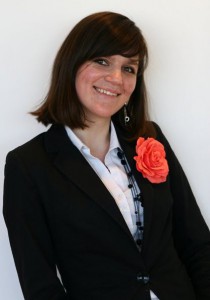 Alla Resheten is the Project Manager, and the person who founded the project in January 2011. Alla is the most experienced member in Project Team. She was the Vice president and Events Responsible in AEGEE-Kyiv, one of the main organisers of the Fall Agora Kyiv 2009, main organiser of the biggest TSU in Ukraine 2009 and organiser of numerous European and local events. Alla was in CD on the post of the Secretary General of AEGEE-Europe in 2010-2011 and the treasurer of AEGEE25 project. At the moment she is a member of the Events Committee and myAEGEE team, trainer of the AEGEE-Academy. Alla's got Master degree in Computer Science.
Alla's main ambitions for the project are to give information to young people from the East about opportunities they have and how they can contribute to the democratic processes in their countries; to raise awareness of young people all over Europe about situation in Eastern Europe and of course to make the most successful project in AEGEE!
Life credo: People will forget what you said, people will forget what you did, but people will never forget how you made them feel.
Hobby: AEGEE, learning French and Dutch. Dance classes. And of course reading: books, newsletters, blogs, magazines etc.
Something special about Alla: even after being for 1 year in CD she's still motivated to work for AEGEE!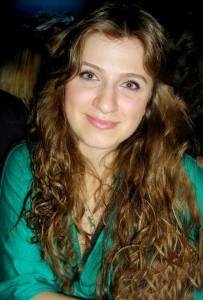 Shushan Khachatryan is the Content Manager of EaP project, the founder of AEGEE-Yerevan. Shushan's got MA in Management. "More Europe to the East, More East to Europe" is a key aim which leads her to new achievements in framework of the project and general lifestyle.
Life credo: The only way of catching a train I ever discovered is to miss the train before.
Hobby: Latin-American dances, she is just crazy about it.
Something special about Shushan: she doesn't like any kind of cheese :).
Claudio Armandi is the Financial Manager of the project. Claudio is an Industrial Engineer and a Member of AEGEE since January 2010. His experience is quite various: Vice-President, President, Youth in Action responsible of AEGEE-Napoli, Network Subcommie.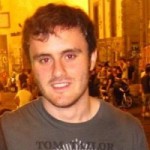 Claudio is the organizer of two summer events, and now is organizing a New Year event. As his life has changed since Claudio discovered Europe by means of AEGEE, he would like to give this opportunity to as many people as possible. The slice of Earth where one was born shouldn't be such an important feature in his/her life.
Life credo: My liberty ends where yours begins.
Hobby: fitness, rock music, photography, cinema… just hate losing time without any purpose.
Something special about Claudio: he is not easy-going and tends to "select" just a few people that can get in touch with him. But he usually starts intense relationship with them. He puts a lot of efforts in what he does when it means something to him, he's generally really determined.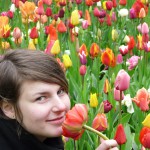 Elena Toader is the Fundraising Manager of the EaP Project. She comes from Romania but is currently doing her Master in Business Administration in Passau, Germany. This is how she got in contact with AEGEE and shortly after became the Fundraising Responsible of AEGEE-Passau. The most inspiring events she was involved in were the FRES in Zaragoza (as participant) and the ES1 2011 (as
organizer).
Elena wants to contribute to creating more opportunities (conferences, trainings etc.) for the young people in Eastern Europe, which will bring them in contact with the democratic values and help them develop the skills they need to get involved in their societies.
Life credo: Life is like riding a bicycle. To keep your balance, you must keep moving.
Hobby: AEGEE, hiking, travelling, Brazil
Something special about Elena: she likes to get out of her comfort zone often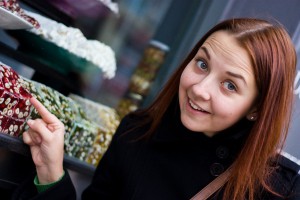 Daryna Skryl is the Public Relations Manager, Vice President and PR Responsible of AEGEE-Dnipropetrovsk, member of PRC. Daryna came to AEGEE in autumn 2009, since then she attended and organised a lot of events, was the main coordinator of SU by AEGEE Dnipropetrovsk & AEGEE-Lutsk. Daryna has IT background. What is important for her in the Eastern Partnership Project is to achieve some really important results, for example lobby for Erasmus in EaP countries.
Life credo: always say: "Yes!", never stop on what you reached.
Hobby: traveling, people-to-people contacts, photo, volunteering.
Something special about Daryna: she often can predict your horoscope sign even not knowing you quite well.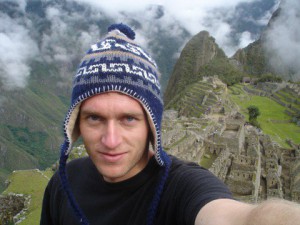 Clemens Adler is the IT Responsible of the Eastern Partnership Project. He has diploma of physicist (Master of Science – Physics) and a member of AEGEE already for 5 years. For that time Clemens was the Secretary and President of AEGEE-Karlsruhe, AEGEE-Mail team member, organizer and participant of lots of events. Clemens believes that future Europe should be with less borders of any kind.
Life credo: Happiness is not a state to arrive, but a manner of traveling.
Hobby: AEGEE, windsurfing, skiing.
Something special about Clemens: he is taller than most other people.
So, did you enjoy this information? Hope, yes! Want to know more about the Project and its Team? Take patience and wait for a week! New interesting facts about Eastern Partnership Project Team are in progress!
written by Daryna Skryl, AEGEE-Dnipropetrovsk