The initiative of the Eastern Partnership Project from AEGEE-Europe, the Eastern Partnership Action Days had it first occasion in Budapest.
The event was organized by the main members of the local International Politics Working Group of AEGEE-Budapest with wide range of various topics which covered the main aims of the project.
During the Action Day there was a presentation about the Eastern Partnership Project, about its main field of actions and the aims of the pillars.
The timing of the event was great, the participants of the Action Day were really influenced by possibilities of youth NGO cooperation and some project ideas were born during the LTC in connection with the Eastern Partnership and the Youth in Action programme.
Besides the initiative the main topics of the presentations and round table discussions covered the following themes:
Nagorno-Karabakh conflict
Russo-Georgian conflict of 2008
Youth mobility programmes and EU-EaP NGO cooperation possibilities.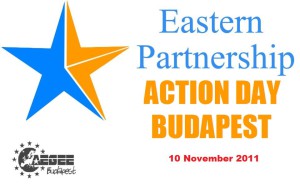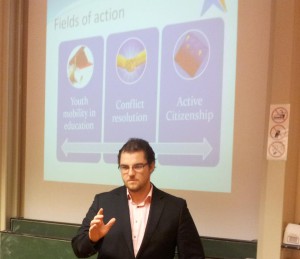 More photos can be found here.
[mapsmarker marker="11″]