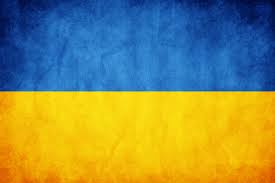 The parliamentary elections on following Sunday, October 26, President Petro Poroshenko and Prime Minister Arseniy Yatsenyuk have held preliminary power-sharing talks. It's been decided to form a coalition and build a new government as fast as possible. Even though not all the votes have been counted yet, the pro-Europe forces can hail a victory. According to early figures from the vote count, the Poroshenko Bloc and the People's Front of Yatsenyuk were roughly neck and neck with both taking over 21% of the votes cast from a field of 29 competing parties. In the third place is with Self-help, Lviv Mayor Andriy Sadovyi's party, another pro-West ally. On Sunday night, Poroshenko thanked the people for supporting a "democratic, reformist, pro-Ukrainian and pro-European majority".
 A surprise is the result of the Opposition Bloc, allies of the former president Viktor Yanukovych, which got nearly 10% in the partial count. The Fatherland Party of former Prime Minister Yulia Tymoshenko performed worse than expected but will probably enter the Rada with 6% of the votes. Likely to enter parliament is also the Radical Party of populist Oleh Lyashko. Since the independence of Ukraine from the Soviet Union, it will be the first time the Communists have been out of parliament.
 In a joint statement, the European Council and the European Commission congratulate on "a victory of the people of Ukraine and of democracy". They look forward to working together with the future government and the new Rada to realize political and economic reforms in the country. Ukraine has been through a year of turmoil and violence with more than 3,000 dead due to the conflict with Russia regarding the illegal annexation of Crimea. In regions held by rebels and in Crimea voting did not take place on Sunday.
Written by Esther Silvester 
Sources:
http://www.euractiv.com/sections/europes-east/pro-eu-parties-win-ukrainian-election-309504
http://www.euronews.com/2014/10/27/ukraine-pro-western-parties-in-coalition-talks-after-election-success/
http://www.theguardian.com/world/2014/oct/27/ukraine-election-presidents-allies-early-count-petro-poroshenko