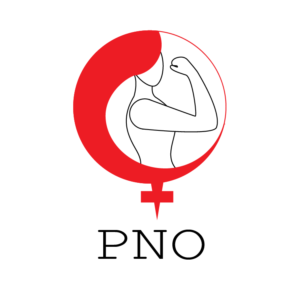 In 2013 Georgia ratified United Nations Convention on the Rights of Persons with Disabilities/UNCRPD. CRPD is one of the newest of UN major human rights treaties adopted in 2006 and entered into force in 2008 (exactly 10 years ago). It has its own UN monitoring treaty body. In 2014 UNCRPD entered into a force in Georgia, after which it become an immediately and directly applicable part of Georgia's legislation, as well as an international obligation to be met. In 2016 Georgia submitted its first implementation report to the UNCRPD committee pending review. Just several days ago the global community celebrated international human rights day and the 70th anniversary of the enactment of Universal Declaration of Human Rights. The rights of persons with disabilities are human rights, first. Thus, they are also defended and endorsed by the universal declaration.
Since ratification Georgia has taken several steps towards implementation of UNCRPD. 1. A Disabled Rights Department was established within the Ombudsman's/Public Defender's office (Georgia's National Human Rights Institution/NHRI) in order to monitor the implementation, protection and promotion of the UNCRPD. 2. The Constitutional Court of Georgia declared existing Civil Code norms allowing for legal guardianship of adults with intellectual and psycho-social disabilities, according to which if declared incapacitated by the court, an adult with intellectual and psycho-social disabilities was not allowed to make his own decisions and they were to be made on his behalf by an appointed legal guardian, unconstitutional. This was followed by a Parlamentary action an adaptation of new legislations, which garantees legal capacity everyone, while allowing an appointment of a supporting person, whose duty is to assist person with disabilities in decision-making (through informing him/her in appropriate form of the possible outcomes and alternatives of the decision to be made). 3. The Law on Elimination of all forms of discrimination passed in 2014 among other grounds, prohibits discrimination based on disability and allows Ombudsman's Equality Department to review complaints and issue recommendations on disability based discrimination. 4. The Labor Code prohibits disability based discrimination in prehiring and labor relations. 5. A separate chapters on the rights of persons with disabilities were incorporated in National Governmental Human Rights Action Plans for 2014-2015, 2016-2017 and 2018-2020 years.
However the actual situation of persons with disabilities remains unchanged. 1. Most of the state and municipal supporting programs are still based on charity, rather than human rights based approach to disability due to the lack of coordination between government institutions and absence of the implementation coordination mechanism ascribed by the article 33 of UNCRPD. 2. Due to the almost complete absence of independent living support services, assistive device supplying, physical and social rehabilitation, occupational therapy, training; Due to geographical disparity in access to support services, such as sign language interpretation, sighted guides or personal assistants for adults, as well as due to the lack of physically accessible infrastructure and information sources; Du to the lack of alternative community based psychiatric services, most of people with disabilities are institutionalized in psychiatric hospitals, disabled homes, where they face violence, abuse, forced treatment, humiliation, lack of basic living conditions (such as sanitation, somatic/not psycho related medical services etc); Locked up in their homes, where they also often face domestic violence,, which in the most cases remains unreported, as the abuser often is the only assistant/caregiver of the abused; or excluded from the mainstream society. 3. Due to the lack of the services, adults and children with disabilities have to depend on their family members, while if the families are not willing to assist, they face institutionalization in disabled homes or psychiatric hospitals. 4. Due to the lack of coordination between the Ministries of Health, Education and Justice, many children with disabilities remain out of school, as the educational entity responsible for informing, encouraging and mobilizing families to take their children to school, does not have a statistical data on the amount and contact information of school age children. 5. Stigma towards disability is strongly present. People with disabilities are directly denied employment; They are often perceived as objects of charity or medical treatment, as incapable to reason and discuss academically disability related and other social and political issues. Medical staff of the deliveries is sometimes still encouraging parents of new-borns with disabilities to abandon them, leave them for care to the institutions. 6. Women with disabilities are heavily underrepresented in the decision-making processes in both women's and disabled rights movements. 7. Institutional awareness raising is lacking. The rights of persons with disabilities are not included in the life-long learning curricula for medical personal. Nor is it studied or anyhow incorporated in the syllabuses at the law schools. Thus thousands of law graduates, future politicians, law/policy makers, aturnies, human rights defenders are released from the higher education without information on disability. This, in turn, is causing public statements, encouraging charity, top-down attitudes towards persons with disabilities by public figures, opinion-makers and celebrities. 8. Due to absence of basic adult rehabilitation, support and training services even existing programs, such as inclusion program in the vocational training system are not fully effective, as they only cannot prepare persons with disabilities for meaningful employment. 9. According to a research conducted by the Ombudsman's office, the supported decision-making reform is not fully progressing due to the lack of awareness among the judges and other legal professionals. Too often the supporter is blanketly granted the duty to support and co-sign decisions in all spheres of life of given person with disabilities. Court decisions are not need-based, individualized.
Due to all existing greevances mentioned above, the disabled women's Initiative group the Platform for New Opportunities, chaired by Esma Gumberidze, a blogger, disabled rights activist, civil journalist, on-line radio show host, an invited member of the consultative council on Monitoring of Implementation, Protection and Promotion of UNCRPD existing within the Ombudsman of Georgia, urges Georgian authorities to:
Speed up the process of passage of the Law on the Rights of Persons with Disabilities with broad, comprehensive and meaningful participation of diverse organizations and individuals working on the rights of persons with disabilities through open and transparent process aiming to avoid conflict of interests and conformism often suspected of state finance dependent service providing organizations established by few priviligied persons with disabilities. A possibility to adjust the existing bill in the accordance with the opinions voiced by the participating civil society shall be provided.
Ensure the principles of institutionalization of participation of persons with disabilities in UNCRPD implementation, protection, promotion, policy and decision-making through enshrining norms on the establishment or continuation of existing consultative mechanisms/councils of disabled rights defenders within the government, Parlament, Ombudsman's office or municipalities. According to the law the mechanisms shall be formed in a way to avoid promotion of elitism and to ensure balance of interest between diverse groups working on the rights of persons with disabilities, such as parents of disabled children, women with disabilities, service-providers, watchdogs independent of state funding, thinktanks, organizations representing persons with different types of disabilities (the blind, the deaf, people with physical, intellectual and psycho-social disabilities)
Speed up the process of creating effective and fair UNCRPD implementation coordination mechanism within the central government.
Speed up the enactment of socially, rather than medically based, disability status determination/granting reform, meaning to replace purely medically-based model existing currently. The reform shall be based on vide participation of persons with disabilities and shall elaborate on the follow up and future periodic success review, improvement process/procedures and mechanisms.
Speed up the creation of centralized inclusion program for students with disabilities at higher education.
Speed up the passage of the law allowing the blind to sign documentation independently, without requirement of notarizing his/her signature.
We believe that these immediate measures will facilitate systematization of the genuine work towards respect, protection and fulfillment of the rights of persons with disabilities.
Text by Esma Gumberidze