In the framework of our project dedicated to ethnicity in Russia, we are conducting several interviews with young people from different regions and asking them about their habits, their culture and the issues they might be face sometimes. We are glad to introduce you Tansu, a Tatar student from Kazan but also an AEGEE member. Thank you very much Tansu for taking the time to have this interview with us!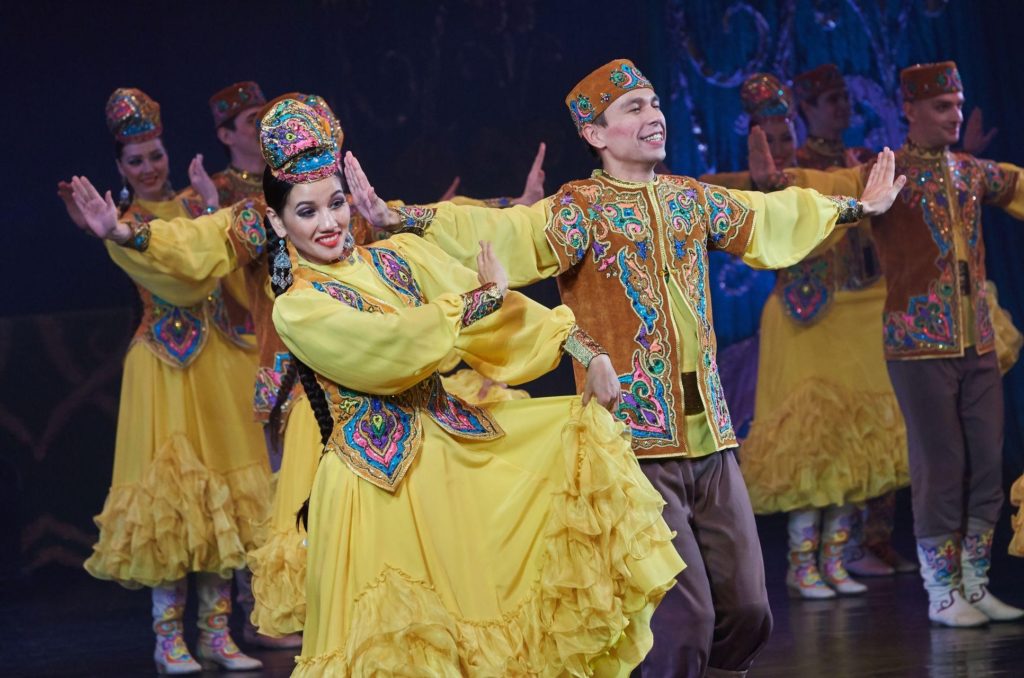 First you can maybe introduce yourself briefly and tell us where you are from and what you are doing?
Hello! I'm Tansu Gazieva – linguistics student, activist and participant of AEGEE-Moskva organisation, Erasmus+ youth exchanges and volunteer sometimes. I am tatar, was born in Kazan – the capital of Tatarstan Republic.
You are living in Kazan, Republic of Tatarstan. Please tell us more about the life there and how the situation is like.
Tatarstan is definitely a unique region with a great history (the only in Russia with 3 UNESCO heritage sites) and prosperous present days. Youth tend to stay and build their careers within the republic as there are all the possibilities to succeed here.
The Republic is multinational and is known for its tolerance and hospitality. The main peoples here are Tatars and Russians. We're different, but time has taught us to live together. Today no one is surprised at interfaith marriages (Tatars are muslims), our national holidays are celebrated on a par with Russian, Russian children have the opportunity to learn Tatar language in schools, and mosques coexist with churches. Personally, I believe that this way is the best for formation of mutual understanding and peace among people. To do not forget who you are and respect people around.
Do you see any differences in the countryside and the urban areas in Tatarstan?
In the countryside agriculture and its development plays an important role, as it directly affects on the level of the living standards of the locals. Besides, unlike cities, villages are generally divided conditionally into "Russian" and "Tatar". Since they were built decades ago, when it was more convenient to live in separate communities.
Would you define yourself as part of the Tatar ethnicity? Tell us something about this culture and their habits. What is it about?
Of course, I am proud to be Tatar. Every time, when I leave Russia and meet new people, I say the same phrase "I am from Russia, but I am not Russian – I am Tatar". Foreigners have to know about actual situation – except Russians in Russia live more than 200 nationalities. Where we are the second largest ethnic group.
Our ancestors – the Bulgars adopted Islam in the X century, combining their Turkic roots with Arab culture, which gave a powerful impetus to the development of Tatar culture and folk art. After the Russian Conquest of Kazan, our living on the border of Eastern and Western civilization and at the junction of two religions – Islam and Christianity also made a contribution.
Tatar culture is quite rich. A number of Tatar poets and writers such as Gabdulla Tukay, Musa Dzhalil, Kayum Nasyri are well known to Russians as well as Tatars. Many of them were involved in the Tatar reform and Muslim pride movements. Tatars have a whole range of Turkish-style music that includes village and city songs, dance songs and narrative epics. There have been a number of Tatar operas.
Tatar "Sabantui" festivals feature dancing, running, horse racing, climbing slippery poles, fighting on a log and strong man trials.
Among the biggest religious holidays is Kurban-Bayram, aka Festival of Sacrifice. On that day, believers must necessarily sacrifice an animal, as well as visit the mosque and give alms there. The Day of the Republic of Tatarstan is another national holiday. Its celebration is similar to the City's Day celebrations all over Russia and is crowned with large-scale firework displays.
It is worth noting our cuisine. Chack-chack, Kystyby, Echpochmak, Kazylyk, Belish are not only strange words but truly famous and tasty national dishes.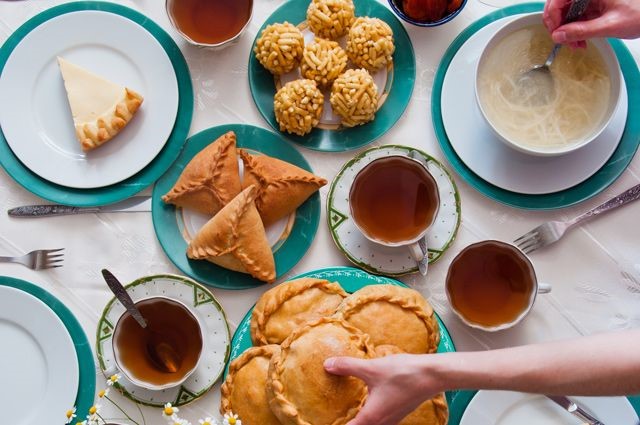 Are you facing any struggles or problems in your environment?
In General, no. However, being a part of Russia, sometimes we feel the pressure. Not so long ago, the state Tatar language ceased to be mandatory for education in the school curriculum. This caused discontent among the population, a rally was organized. The Union of writers of the Republic wrote a letter addressed to Vladimir Putin, but it did not change the situation. I'm afraid that in the future this may endanger the preservation of the Tatar language.
How could international activists and organizations support you and contribute to the cultural prosperity of this ethnicity?
First of all, through the recognition that we exist, by distributing the info about us. It would be great if international organizations start to distinguished Tatars from Russians. For example, to specify us apart of Russians in the list of the nations which can take part in some training, course, youth exchange and etc. There is a process of smooth, gradual Russification of the country.
Is this ethnicity well represented in the capital and in the political sphere?
About 150 000 Tatars live in Moscow. However, they are not represented in the political sphere. The capital is not interested in this.
How important is the transmission of your cultural heritage according to you?
Our cultural heritage keeps our integrity as a people, that's why I believe it is significant to preserve it. We transmit the culture from one generation to the next. Without a doubt, I will not be an exception. Only such a way can guarantee the safety of our culture.

Thank you so much Tansu for answering our question and telling us a bit more about Tatarstan!