Hello Ricardo, first of all thank you very much for taking your time to speak with us today, That's really great!
First some information about you: Who are you and what are you aiming at currently?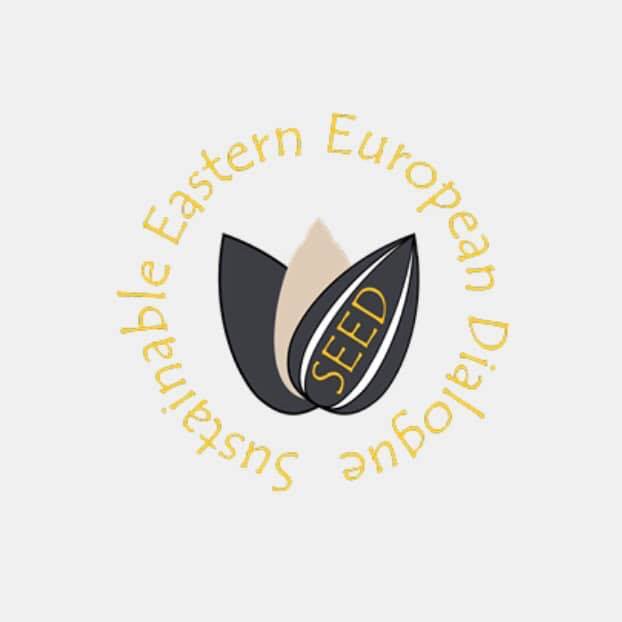 I am student at the Free University of Berlin and do my Master's in East European Studies, focusing on Economics. Besides that, I am active in various organizations that aim to deepen relations between Germany and Eastern European countries. With some friends, I founded an informal NGO named SEED (Sustainable Eastern European Dialogue). We organize training courses and youth exchanges financed by the Erasmus programme of the EU.
What about your ongoing project: What are you really interested in?
Right now, I have several projects in my life. The first one is, of course, finishing my master thesis. This is quite stressful, as you can imagine. At the same time, I think about where to work after finishing university. Right now, I don't see my near future in Germany and I'm really interested what is happening right now in Armenia after the Velvet Revolution in 2018. In my opinion, Armenia is changing a lot at the moment. And it would be great for a social scientist to follow these changes not just from the outside but also from the inside.
You were already before in Armenia. Can you tell us what you did before there?
In 2015, I came the first time to Armenia. I spent almost 11 months as a European volunteer in Dilijan with the local NGO "Youth Cooperation Center of Dilijan" (YCCD). There I organized different free time activities for young people and gave English and German language classes. It was really an impressive time and I always come back to Dilijan with great pleasure to meet my friends and host family.
Why did you decide to go to Armenia? What is for you the fascination about this country? How do you consider Armenian?
To be honest, the main reason to come to Armenia was its proximity to Russia. After finishing my Bachelor's, I was really interested in Russia and wanted to spend some months there to get more fluent in Russian. Since this didn't work out, I searched for opportunities in countries close to Russia and found EVS vacancies in Georgia and Armenia. In the end, I decided for Armenia because I already knew some Armenian students from my time at Bielefeld University and I never regretted this decision.
The fascination comes from different aspects. There is this amazing nature and landscape, specially when you come to Dilijan. Another aspect is the endless hospitality of the people. Although many families suffer from the general difficult economic situation, they will serve you a festive meal just because you are their guest. Of course, there is no reason for over-romanticizing Armenia. There are also many things in society that I don't like (e.g., some kinds of gender stereotypes, structural problems in the higher education sector). But these are issues that the Armenian society has to discuss and decide what they would like to take from other countries and what not.
Since you were last time in Armenia a lot of things changed. There was a revolution and two years passed. How do you see this change within in the country? Is it visible or noticeable?
I tried to ask as many people as possible about the changes since the revolution of last year. And the opinions are really divided. On the one hand, many people expected rapid economic changes along with higher salaries and more jobs. Of course, these people are disappointed now because it's simply impossible to change the whole national economy within one year or even two. Despite the economic reforms, big changes, that will also have an impact in the regions of Armenia, will be seen only after several years. On the other hand, there are radical changes within the political landscape of Armenia. The enthusiasm of the last year has gone, but it's clearly visible that the patrimonial system of the Republican Party has been replaced by a more multipolar system in which the government can be criticized publicly in the media and social networks. Also many people reported that the level of corruption has significantly fallen.
When I compare nowadays Dilijan to the Dilijan where I have been living three years ago, I can see some changes. More cafes and restaurants were opened and some guest houses were built. But the roads and other parts of the infrastructure (electricity, water supply, public transport, etc.) are as broken as before and there must be invested vast resources to see fundamental changes in the look of the village.
You are active in in the Armenian as well as the German civil society – Where do you see differences, where similarities?
When it's about civil society, I am especially active in the sphere of international non-formal education. So I can mostly tell about this field. Starting with the similarities, I would stress that in both countries, civil society actors strive to give opportunities to young people for self development and becoming an active citizen of the society. But of course, there are also many differences. NGOs in Germany have much more financial resources supplied by the government. Furthermore, in Germany it's much more common to be active as a volunteer. That makes it more difficult for Armenian NGOs to find active people and get money for activities. Naturally, the civil society in Armenia with its around 3 Million citizens is much smaller. But that also means that the people being active in the civil society sphere are much better connected (especially via social media channels) and they know each other very well.
There is another aspect that is very interesting in my opinion: Due to the scarcity of financial and material resources, Armenian NGOs are very creative in finding other ways of organizing free time activities for young people and to give them space for self development.
Would you recommend other to do the same step?
I would recommend to everybody going abroad for at least a few months. This gives a totally new perspective on one's own society and lets one question its values and habits compared to other societies.
---
Thank you very much for taking your time and your answers Ricardo

Follow SEED on Facebook!