Hello Benny, first of all thank you very much for taking your time and your effort for this interview.

We would first start with with your personal information: Who are you? Where are you from and what are you doing?
I am Benni from Aachen, longterm member of AEGEE and former german language teacher. Now I live in Tbilisi, Georgia, and work for a german job agency start up.

Some weeks ago you moved to Georgia – how does it come that you decide to do this step? Why Georgia?
I found an job offer in a Facebook group and thought it would be nice to spend some time in georgia, since I never been here. First it was thought to be a limited internship since i had other job applications running in Germany. In the end none of them worked out, so I might stay in Georgia a little longer. The job doesnt require me to be in Tbilisi once I really started, so I hope to be able to travel. So Georgia was more or less a coincidence.

What are you doing there right now? What do you want to do in Georgia?
I work. I do calls, send emails, talk with german clients and georgian applicants as well. Also I shall organize a german course for our employees. Besides the job I want to see as much as possible of Georgia. The mountains, the seaside… so far I stayed in Tbilisi.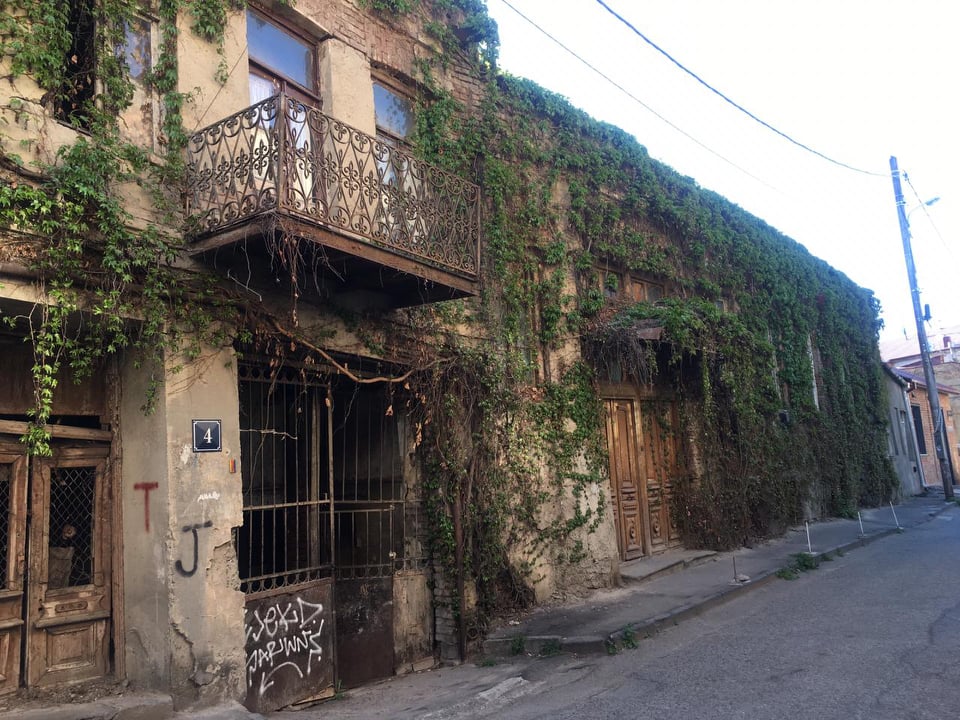 How do you perceive the differences in the everyday life between Germany and Georgia?
Tbilisi is an exhausting city, it is big and traffic is horrible. It consists of new buildings, old buildings and ruins and is located in very hilly terrain. The public transport is not very developed compared to Germany, but everywhere are Taxis.
The people are very friendly and you can get along well with English, German is also good, but additionally Russian would be best. Many things work differently here and people think differently. It's a different world.

How do you perceive the job market differences? Is it more difficult to find a job in Georgia?
For Georgians it is hard. The unemployment is high as far as I know and the wages are pretty low. Politics are quite liberal, so it is easier to open a business and to hire or fire someone. Also the tax system is way simpler. One reason that I basically emigrated and have no adress in Germany anymore.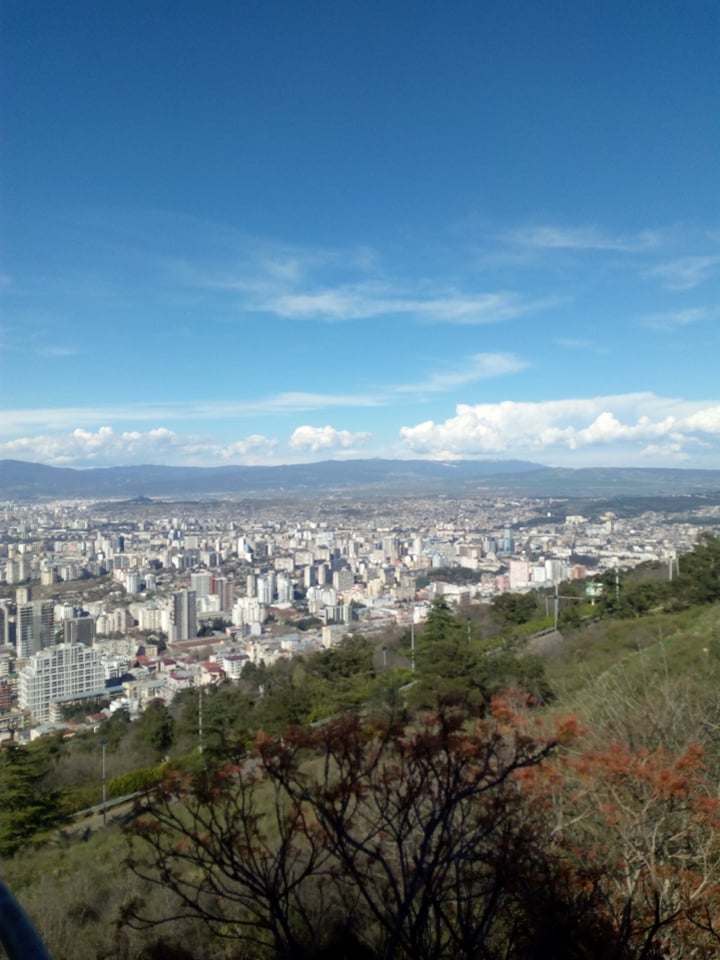 What do you consider as the most interesting thing happening to you in Georgia yet? Was there any special any special event?
Something funny happened and it shows that people will help you no matter what. Let's say they are customer friendly. I was checking a flat with a realtor lady and it was ok, but not perfect, so she asked me what i want. She said she has another place, nicer and better location and immediately we went to see this place and in the end I took it. The landlords asked, what I need and there was no desk and a curtain would be nice. And in a few days they brought me a desk and installed a curtain (and repaired the light). However I never heard about it in Germany, that the landlord brings you some furniture. I was astonished. My landlords are truly very nice.

What destinations in Georgia do you plan to visit? Did you already see any?
Batumi at the seaside, Kazbegi in the mountains, but also Baku and Yerevan at some point. I need more freetime! So far I didn't see anything, as I said.

Would you recommend other to do the same?
Hahahaha, everybody has to figure it out for him/herself. Just leaving your life is not a thing everyone wants to do. For me it was right at this moment.
Some people, maybe many, think I am crazy to go to Georgia, but it is possible and nothing so bad happens to you, if you do it. Anyways it becomes more and more normal to live abroad, just my choice might be a bit unusual.