Hello Benni, first of all thank you very much for taking the time and speaking to us. Please tell us first – who are you?
Hey Guys, I am a longterm AEGEE (Gold)member from Aachen, Germany and friend of the EaP Project. I m living in Tbilisi, Georgia for 1 year now. And 1 year ago I also gave you my first impressions of this country.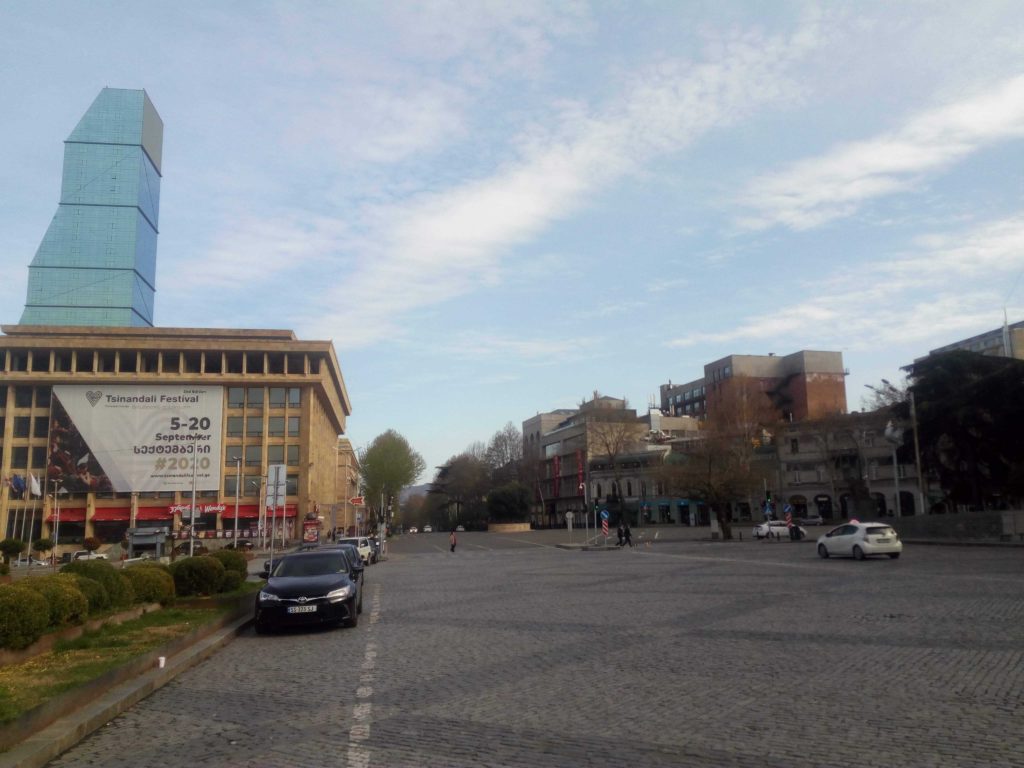 You decided to move to Tbilisi from Aachen, Germany. What made you do it? And what are you doing there?
I was working as a German Teacher in a private language school, got bored and didn't like my job opportunities in Germany. Now I am working in a German startup, that is a job agency for german speaking Georgians. And I still got my job, that's a good thing.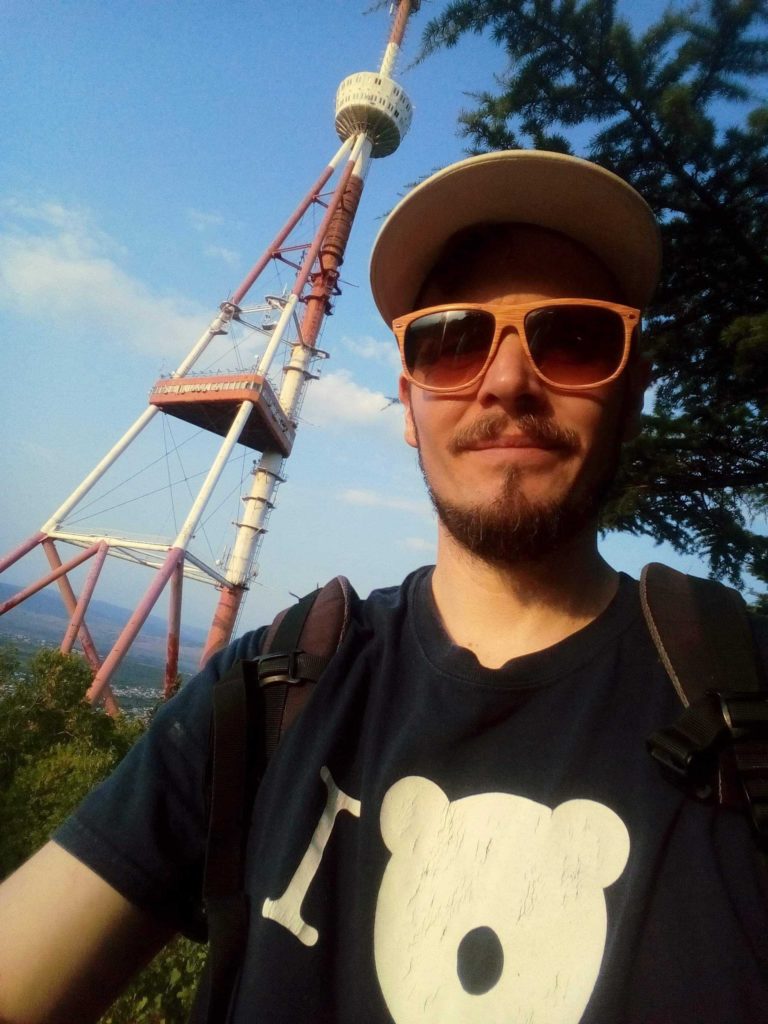 Currently a Pandemic is impacting people around the globe. You were in Tbilisi when the Corona Virus started to bring air traffic under restrictions. How is your situation?
I had such beautiful plans this year. I wanted to have a two week trip in April to Germany for a wedding and wanted to come back to central Europe actually in May. Funny enough the wedding actually happened online and it was a very nice event. People put a lot of effort in it to make it special, like all neighbours singing from the balconies. As so many people at first I was in denial, I didn't want to cancel any trips. Then reality hit and cancelled my trips for me. So slowly I realized the seriousness of the situation. AGORA got cancelled, where I wanted to go, too. Then Georgia closed all of its borders one after the other. Now Tbilisi itself is closed. Curfew from 9pm till 6 am and no public transport. There was big concern, because of Easter, which is very important here, so many people go to church. So the government forbade cars till 27th of April now. And that is actually the best thing for me. Cars in Tbilisi are horror, now the air is fresh and its more quiet, I love that. Also I can go running on the usually most crowded Boulevard now. But of course the downside: I am trapped. I mean everyone is trapped, but I am trapped in a different country as also some other AEGEEans actually are. It is more a mental problem, than a "real" one. I have everything I need, I can go out, I have a job, I chat with friends and yet sometimes I feel like going crazy and want to smash something. I think its natural.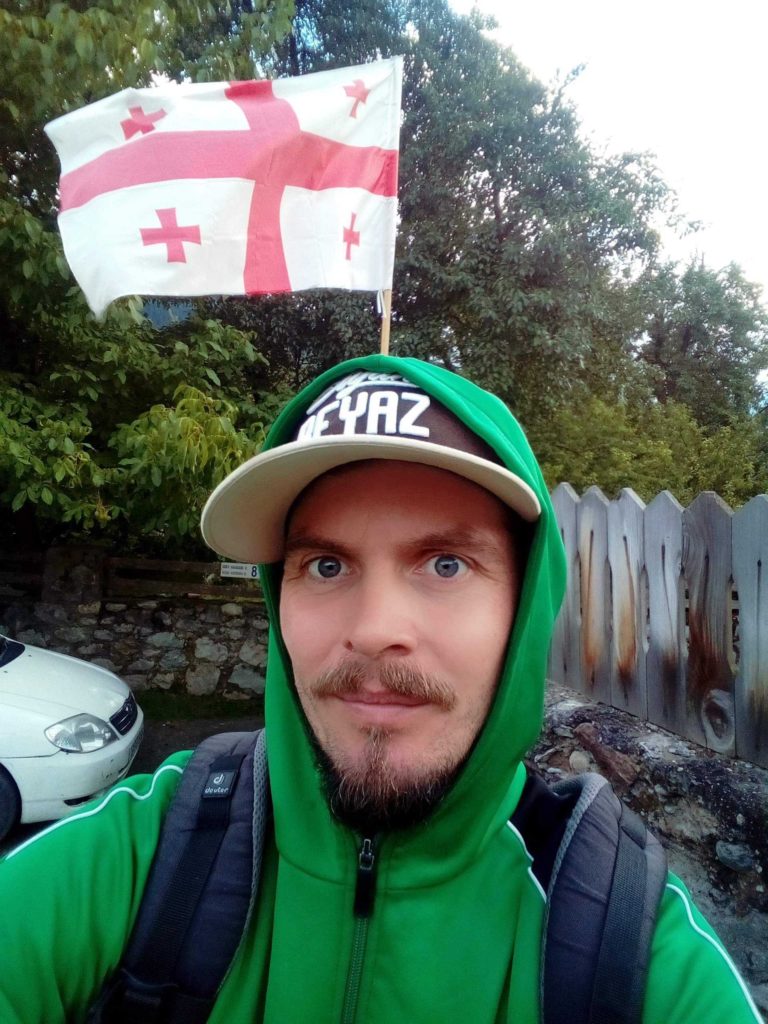 How do you see the situation overall in Georgia?
The response of the Georgian government was quick and harsh, so now we see very few cases of Corona. Somewhere I saw, yesterday there were 4 new cases. That is ridiculously low, comparing to Germany for example. And yet the measures here are way harsher, while in Germany shops started to open again.
If Georgia has 0 cases in 2 months and they open all shops and restaurants, then they did a great job and the right thing. If not, how long can they sustain it? And anyways they will not open the borders, because of COVID 19 outside of Georgia, so tourism will continue to suffer. It shows that the whole world is interconnected and in this together. Really harsh measures for just a few hundred cases might be too much. To open schools and shops, while you have several thousand cases might be wrong too. We will live with this condition for a long time to come and I personally don't expect travelling to be possible till way into 2021.

What are your future plans? Do you want to stay in Tbilisi?
I would say I am as clueless as anyone. I am waiting. There are single flights between countries, probably very expensive, but it might be possible to go to Germany. If Georgia opens up, I prefer to spend my summer in Georgia. If Germany opens up and nothing bad happens I may prefer to go home. But also they will put me in quarantine for two weeks, which is a minus.
Let me give you a final statement: If this crisis shows one thing, then that we need global cooperation and to help each other. If there was one global health system of similar good quality all over the world, you would notneed to close borders. If there was one global coordinating authority, we would not see countries bidding and fighting for equipment.
Well, hope dies last, my friends. Take care of yourselves.